Halarosis is dedicated to creating safe and effective products for your home. Our mission is to make every home an inviting atmosphere in which people enjoy room-filling fragrances that are as natural as possible. We understand the market's lack of safe, clean, and environmentally-friendly home fragrance products that actually smell! We have dedicated ourselves to ensuring that you never have to give up your desire for safe products for your need of having room-filling fragrances ever again.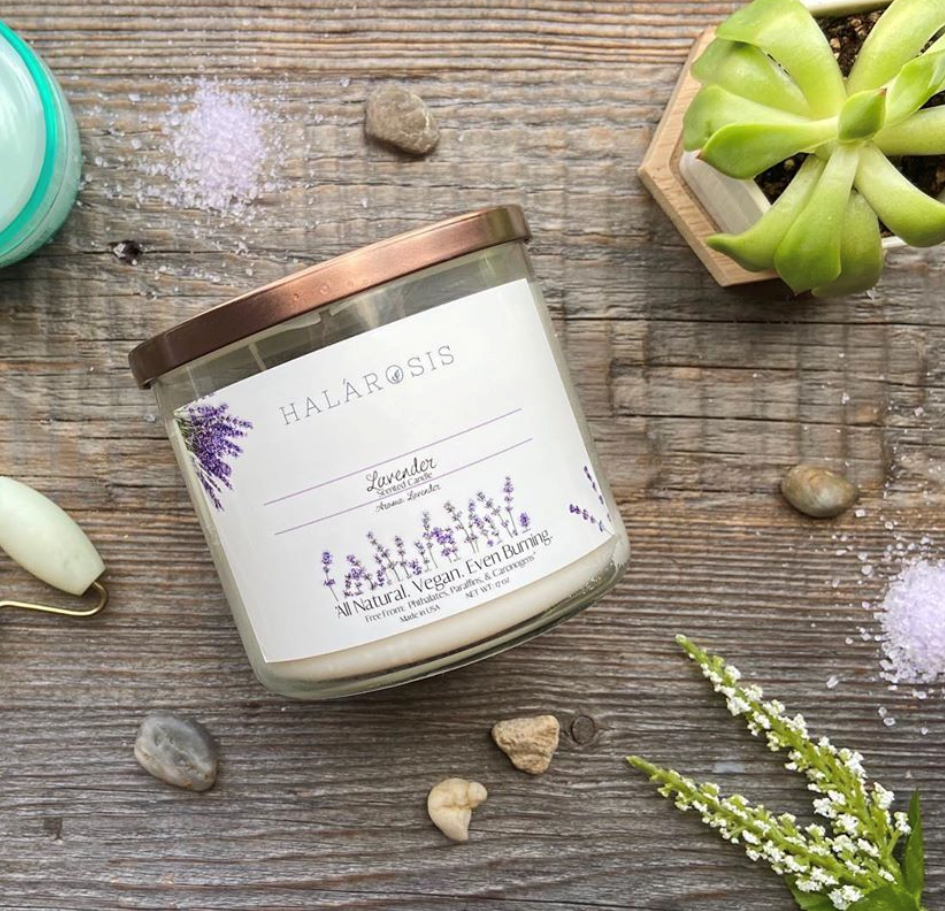 Our fragrances are both free of phthalates and parabens. According to the guidelines of Proposition 65, the candles are also free of carcinogens. We have spent time formulating a unique wax blend that will ensure even burning and room-filling fragrance for rooms small and large. Our Lead-free Cotton Wicks align with our desire to develop natural products that bring about a relaxing and peaceful atmosphere which aligns with our name "Halarosis", meaning relaxation in Greek.
We value our customers the same way that we value high-quality products and that is why we invite you to try our long-lasting scents and ensure you that we will not rest until you are fully satisfied. Please enjoy the journeys, places, and memories that our scents bring forward and remember that a moment of relaxation with your favorite scent is key to a good life.